WHAT IS IT?

Defy is a high couture fashion magazine based on the musical Wicked. For this project we had to curate every outfit, makeup look, photoshoot, and layout, as well as the physical contruction of the magazine.
SETTING THE SCENE

Focusing on the two main characters Elphaba and Glinda, I tried to show their contrast through colors, jewelry and style. I also wanted to highlight Elphaba's journey coming into her own as she gains confidence and her power grows.






GETTING THE SHOT

After sewing custom oversized sleeves and multiple trips to the arboretum on freezing cold days this shoot below was scrapped in favor of the studio setup. It was too similar to the other outdoor shoot and was not hitting the same level of confidence as the other ones held.

This whole process was a lot of trial and error. For 6 weeks I worked around busy schedules, fitting in photoshoots whenever I could. I brushed up on my sewing skills, altering and scrapping different outfits. I also quickly learned how to apply makeup and blend eyeshadow. I also had to hand place each sparkle on Glinda's face.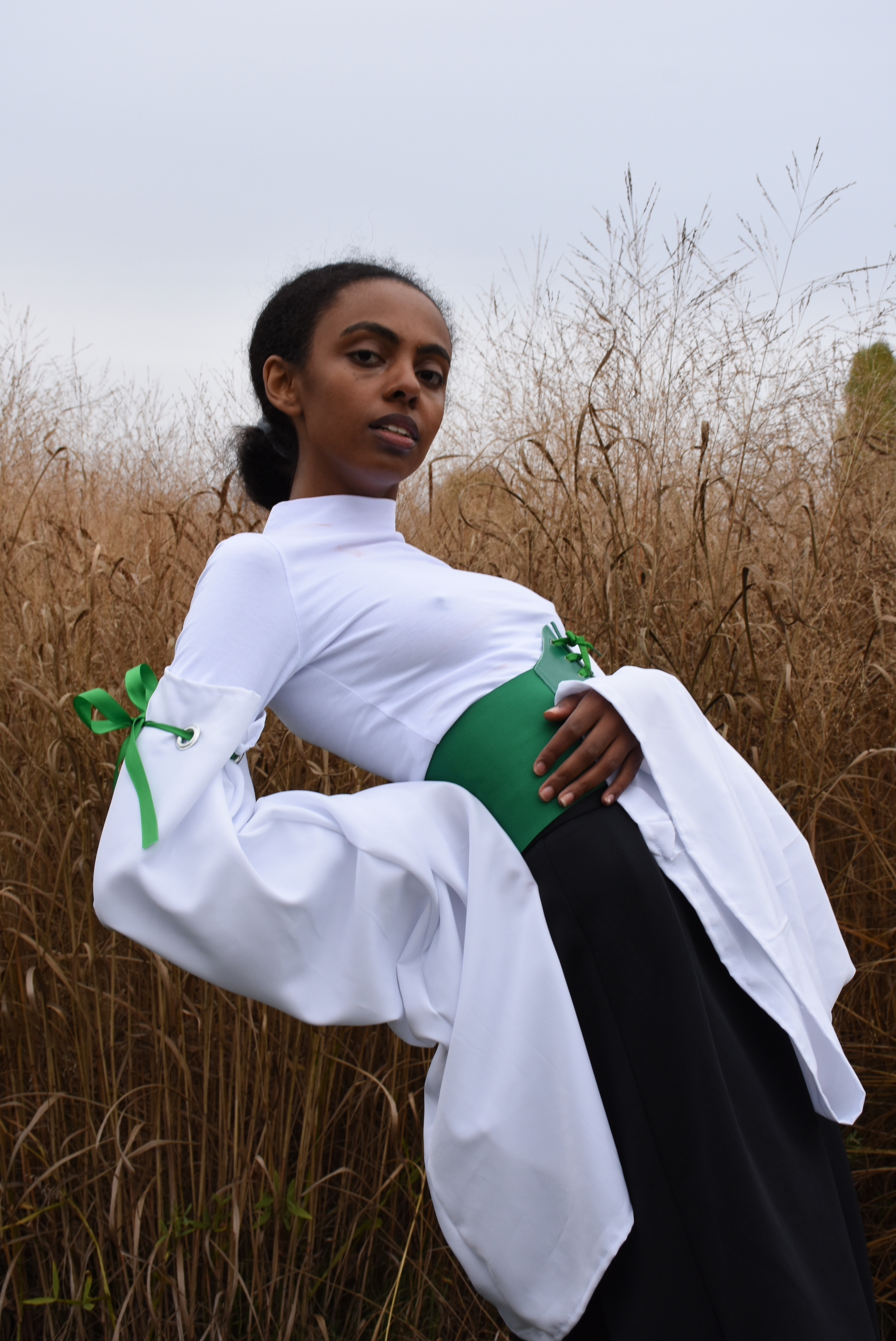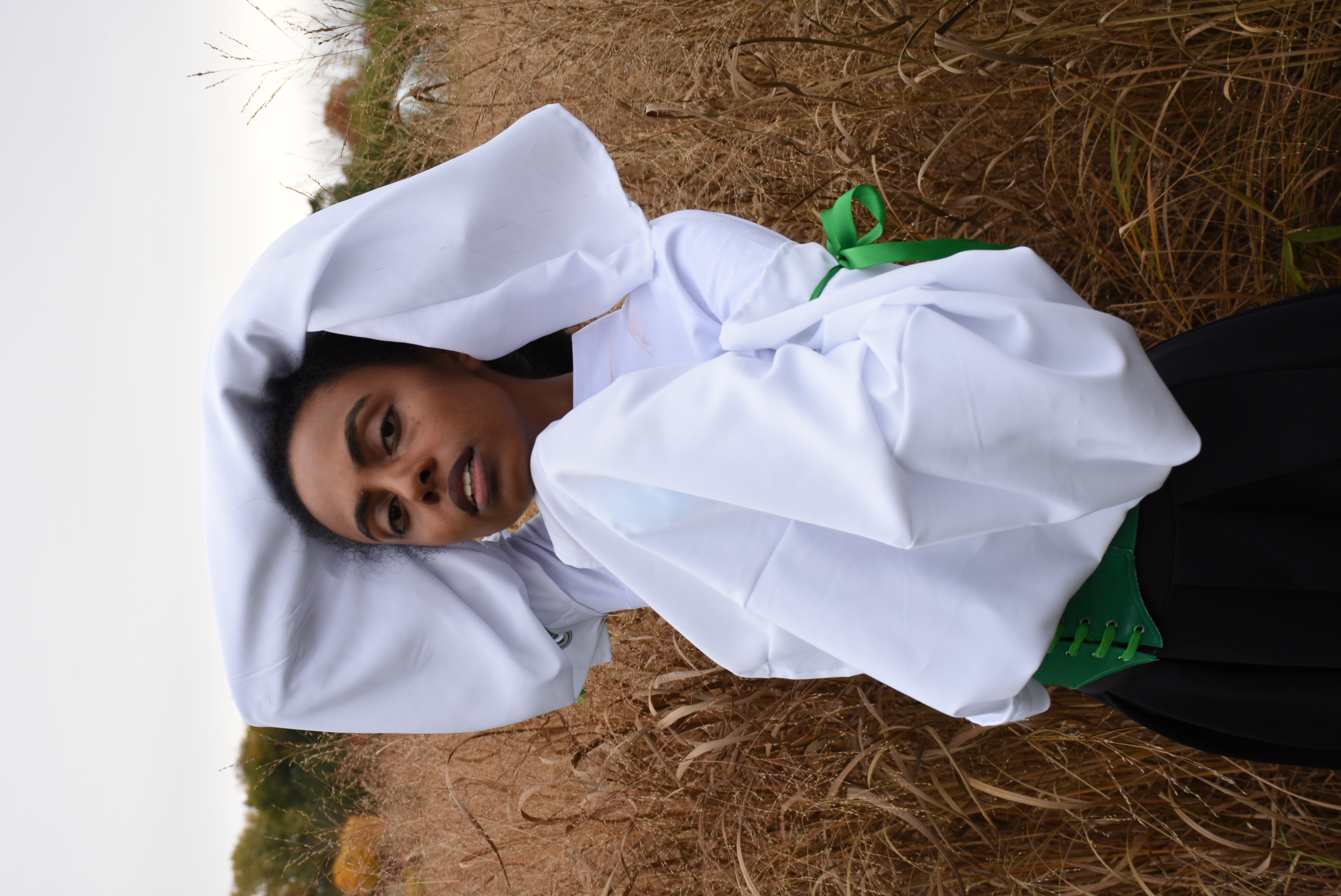 Art Direction & Photography
Alex Rupp
Styling & Makeup
Alex Rupp
Models
Tihut Ketema & Maddy Jardin